Some of the Many Reasons to Choose Our Dealership Service Center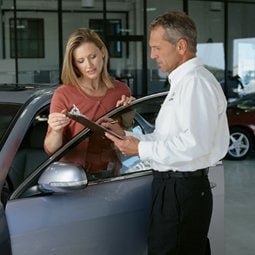 Need an oil change, tire rotation, brake inspection or any other repairs? The experts and technicians at the Keyser & Miller Ford service center are able to take care of anything your vehicle could need, making sure your vehicle can stay in the best condition throughout your time of ownership.
The services listed above are all parts of routine maintenance that will ensure your vehicle lives the best and longest life that it can. Routine maintenance should be done every 3,000 to 5,000 miles - with a more accurate number coming from your owner's manual or one of our technicians near King of Prussia - if you want to avoid lasting damage to your vehicle.